40 years Landhaus Jausern
Since 40 years in the Landhaus Jausern!
We celebrate our 40th anniversary!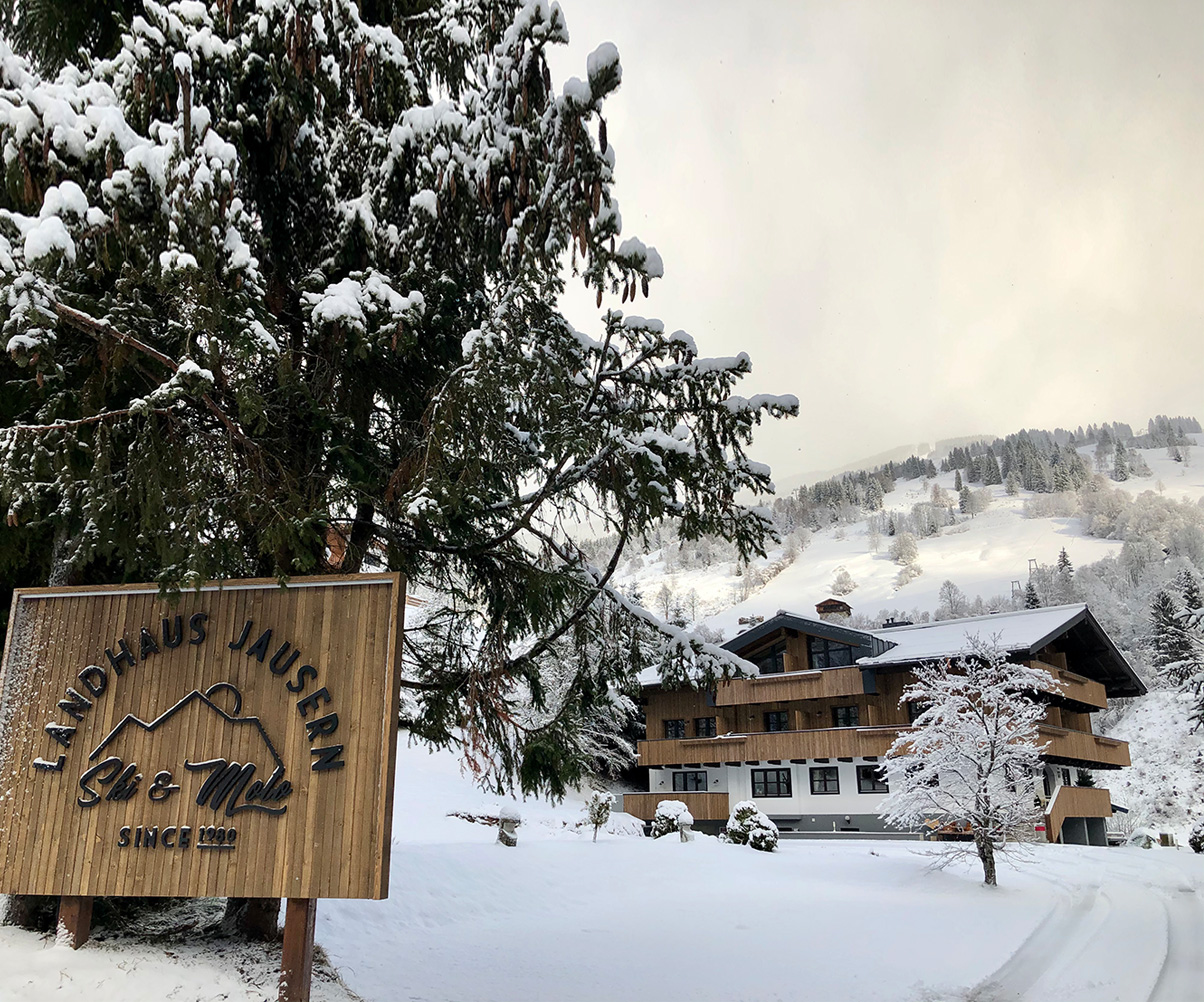 All new in the Landhaus Jausern...
...in a new dress!
How time flies! It seems like yesterday when Christa and Günther Fresacher opened Landhaus Jausern in 1980. Young, committed and with a passion for motor sports, they have made this small hotel in the heart of the Alps to a top starting point for your perfect motorcycle holidays!
A lot has changed and renewed, but the soul and heart of the Landhaus Jausern are the same. Landhaus Jausern is still a family business, which is managed with great enthusiasm.
With Carolin comes...
...a breath of fresh air!
A fresh breeze has come into the house with Carolin. The daughter of Christa and Günther will continue to run Landhaus Jausern with great enthusiasm and under the strict eyes of her parents. In spring 2019 the house was renovated under Carolin's leadership!
With great attention to detail, all rooms have been individually furnished with a combination of alpine antique furniture and modern design elements! New, larger bathrooms, lots of wood and natural materials create a very cosy ambience that invites you to stay!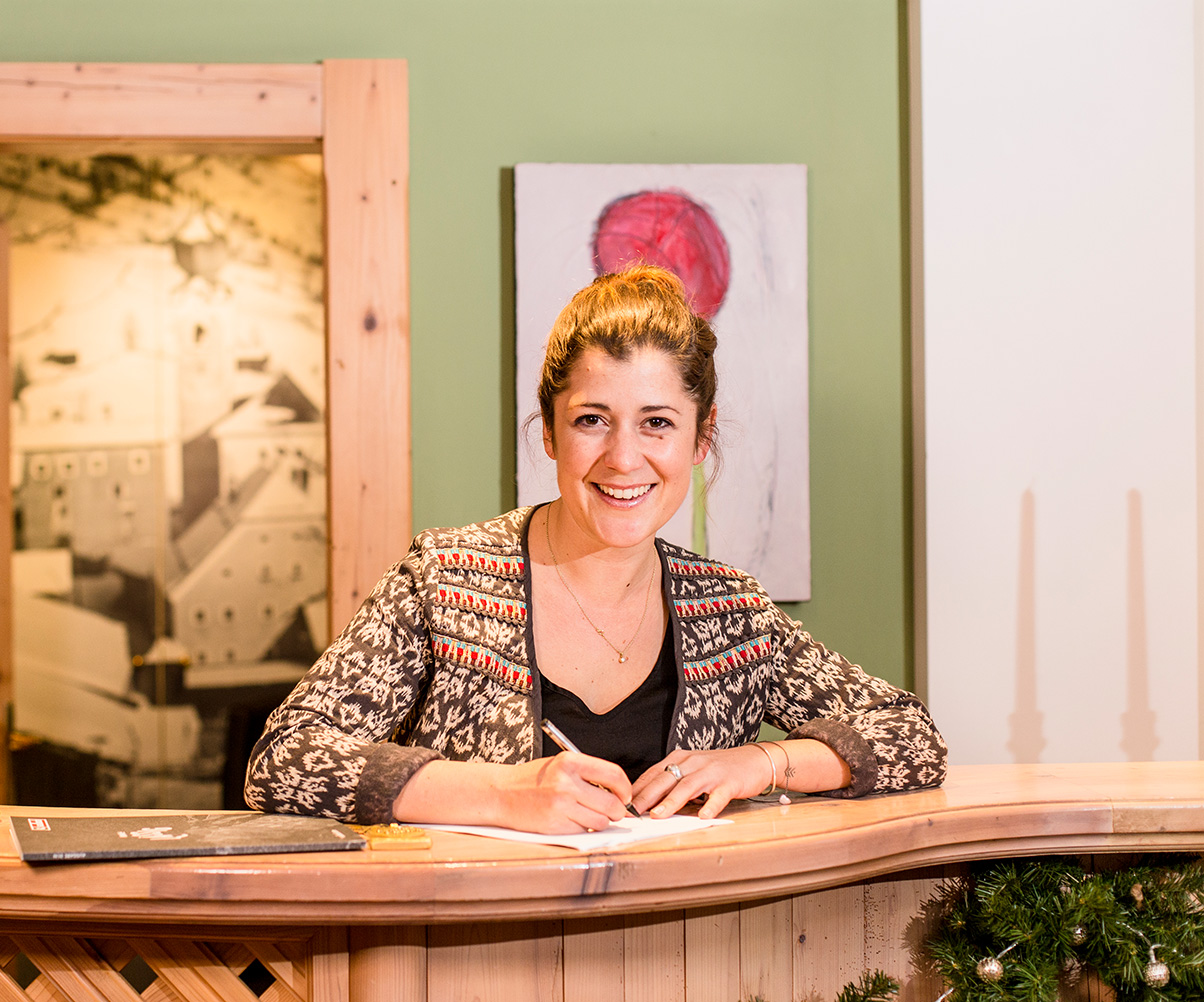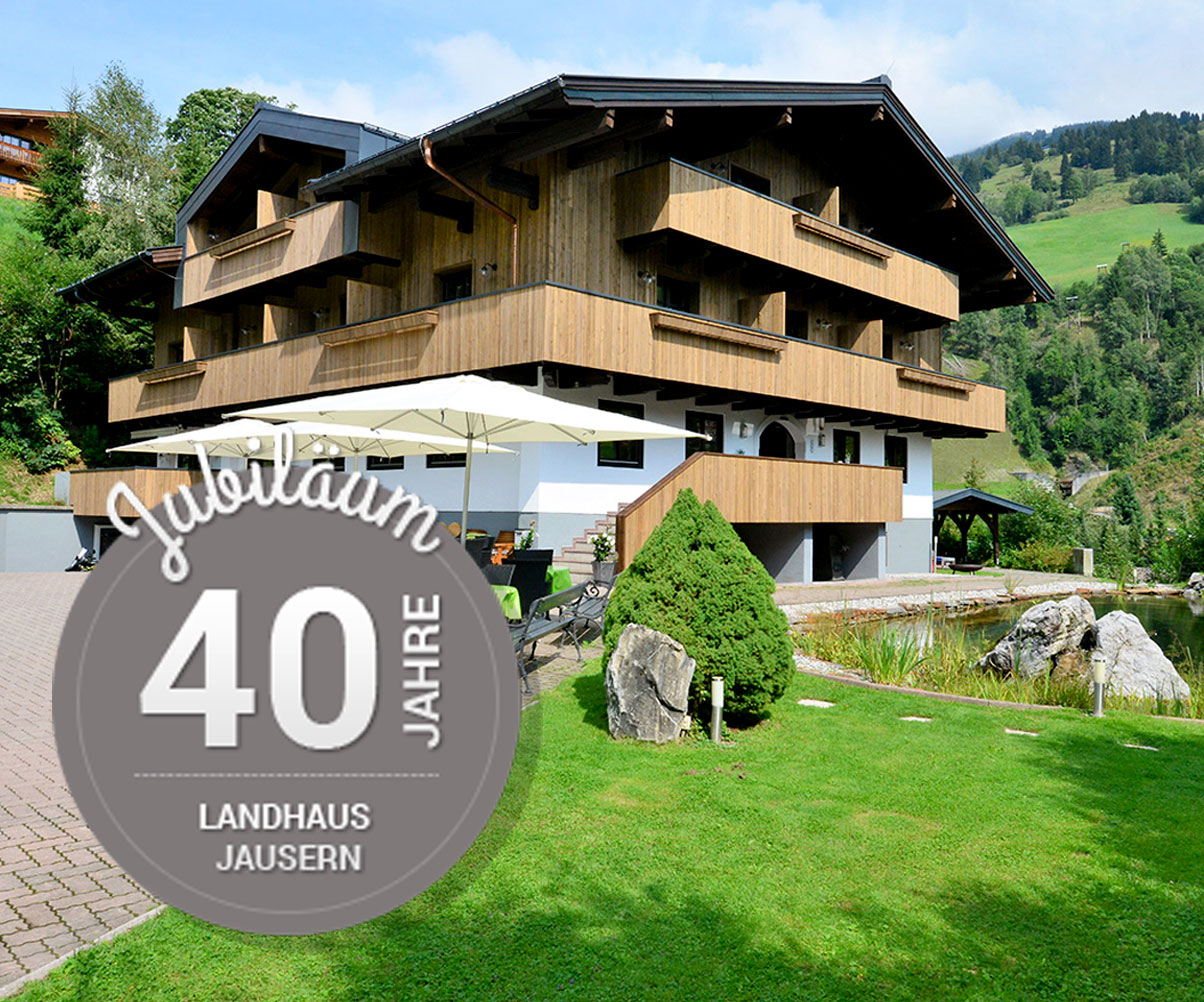 We're celebrating a birthday!
We're celebrating an anniversary...
...and would like to offer you a piece of the great birthday cake!
40 years of Landhaus Jausern have passed in a flash! We celebrate countless fantastic encounters, warm hugs, great parties, enriching experiences and happy moments! We are very happy that so many great people have always accompanied us and would like to thank you very much!!
Of course we want to celebrate this properly! That's why we have announced September as our anniversary month and have created a few treats for you!
anniversary special
The whole of September is dedicated to the 40th anniversary! !
The big party, we'll celebrate like back then!
We have put together some great offers and would be happy if you celebrate with us!